Acer KG241Q Sbiip
A gaming-optimized monitor that takes your fast-paced FPS professional play to the next level with 144Hz refresh rate, 1ms response time (G to G), and AMD FreeSync support. This 23.6" TN monitor boasts Full HD resolution for crisp visuals for your work and play. Dual HDMI and one DisplayPort inputs make setup a breeze. And with a clean design accompanied by a stylish three-prong stand, the KG241Q seamlessly completes your gaming setup, and also easily fits with various room settings.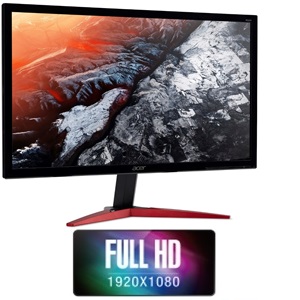 Quality Visuals
The KG241Q 23.6" monitor with 1920 x 1080 Full HD resolution in a 16:9 aspect ratio presents stunning, high quality images with excellent detail.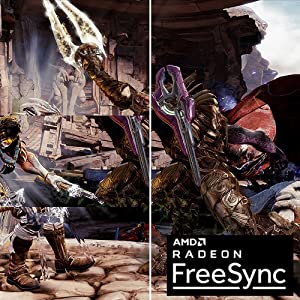 AMD RADEON FREESYNC Technology
Say "goodbye" to stuttering and tearing. With AMD RADEON FREESYNC, the monitor's frames are synced with the graphics card's frames, which eliminates screen tearing and provides the smoothest gaming experience.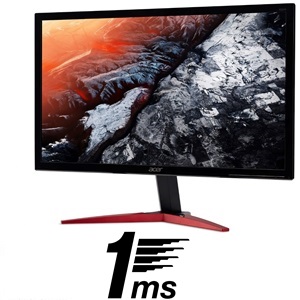 Responsive!!
Fast response time of 1ms GTG (Gray to Gray) enhances gamers' in-game experience. Fast-moving action or any dramatic transitions will be all rendered smoothly without the annoying effects of smearing or ghosting through Acer KG series.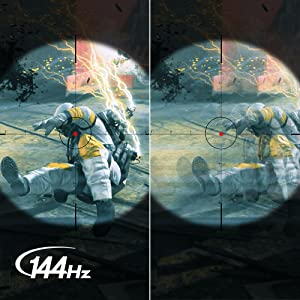 Rapid Refresh Rate
The 144Hz refresh rate speeds up the frames per second to deliver an ultra-smooth 2D motion scenes. With a rapid refresh rate of 144Hz, Acer Monitors shorten the time it takes for frame rendering, lower input lag and provide gamers an excellent in-game experience.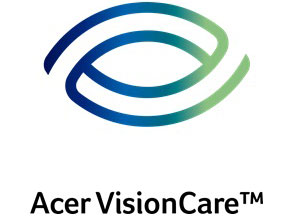 Better for Your Eyes
AcerVisionCare incorporates several technologies to reduce eye strain and provide a more comfortable viewing experience. Say goodbye to annoying screen flickering and shield your eyes from eye-straining blue light.