MSI 24.5" Full HD 1ms 240Hz Gaming Monitor - MAG251RX
S2-145823
MSI Optix MAG251RX 24.5" Full HD 1920 x 1080 1ms (GTG) 240 Hz HDMI, DisplayPort, USB-C G-Sync Compatible Gaming Monitor
1920 x 1080 240 Hz 1ms (GTG)
HDMI DisplayPort USB 3.0
NVIDIA G-Sync Compatible
Flat Screen for eSports Experience
IPS Panel for Better Color Contrast & Accuracy
Height Adjustable Arm
Super Narrow Bezel for Max Viewing Size
MSI Gaming OSD
RGB Gaming LED Finishing
240Hz Super Refresh Rate for Best Gaming Experience
Height & Tilt Adjustable
VESA Compatibility - Mountable
===================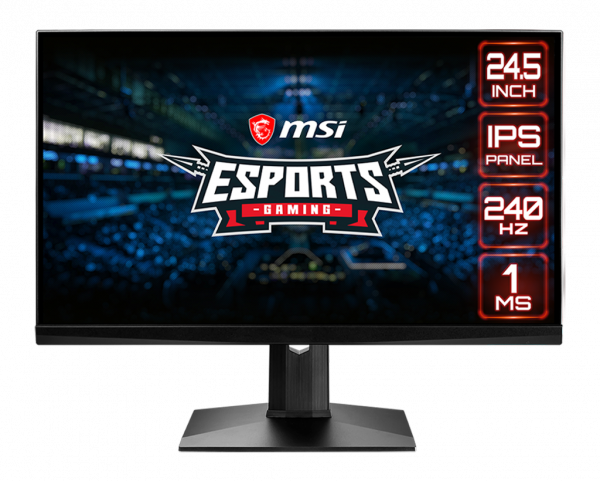 eSports gaming monitor - Tailored for professional eSports tournament.
IPS Panel – Optimize screen colors and brightness to enhance your viewing experience.
240Hz Refresh Rate - Real smooth gaming.
1ms response time - Eliminate screen tearing and choppy frame rates.
Gaming OSD App - Create the perfect viewing settings for your games.
VESA Certified  DisplayHDR 400 - Stunning visuals through contrast and shadow adjustment.
Night Vision - Smart black tuner to brighten your day by bringing out the fine details in dark areas.
USB Type C - Effortlessly connect to any device.
NVIDIA G-SYNC Compatible technology – Prevent screen tearing or stuttering, producing ultra-smooth lag-free gameplay.
Frameless design – Enjoy the ultimate gaming experience with super narrow bezels.
Game Mode – Choose the best mode based on the style of game to experience the best visual effects.
Anti-Flicker and Less Blue Light – Game longer hours while preventing  eye strain and fatigue.
178° wide view angle – Colors and details will stay sharp at more angles with a 178° wide viewing angle.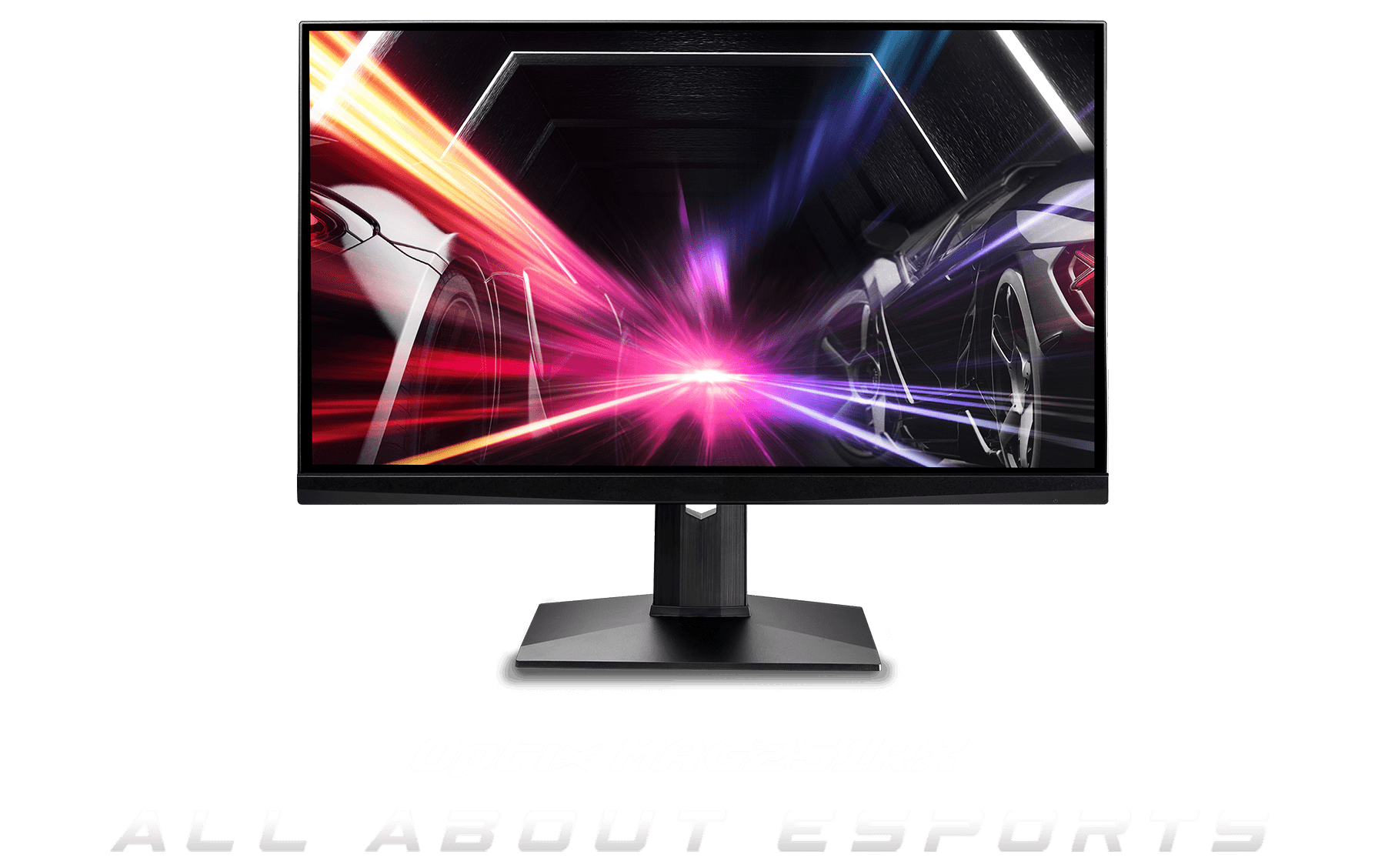 lay at the peak of performance with the MSI Optix MAG251RX eSports G-SYNC compatible gaming monitor. Equipped with 24.5", 1080p, 240hz refresh rate and 1ms response time IPS panel, the MAG251RX will enhance your competitive gameplay to ensure performance at the highest level. Enjoy extremely smooth, tear-free gameplay with built-in NVIDIA G-SYNC technology when paired with a compatible NVIDIA graphics card.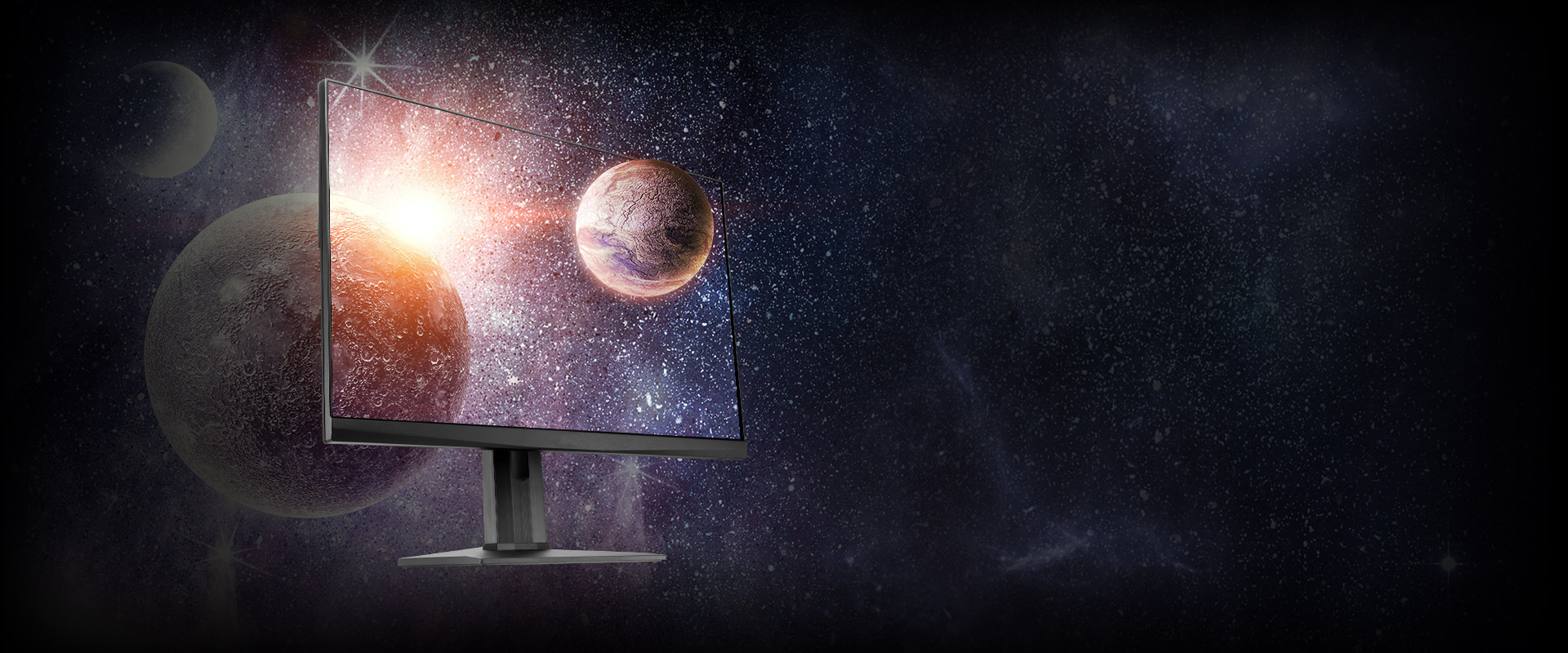 THIS IS COLOR
The Optix MAG251RX is equipped with an IPS panel that eliminates image distortion and provides minimal color shifts when viewed from different angles. IPS panels also offer crystal clear imagery and instantly optimizes screen color and brightness to ensure the best viewing experience.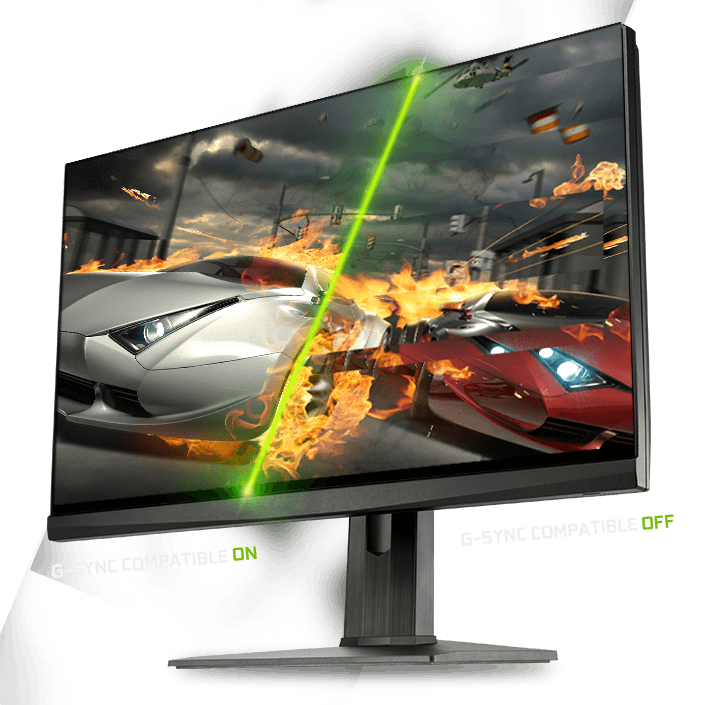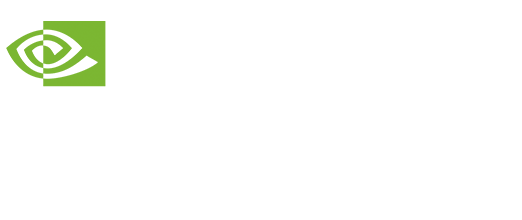 THE PERFECT REFRESH RATE
Challenge any game without screen tearing, stuttering, flicker, or artifacts. G-SYNC compatible dynamically matches the refresh rate of the display to the frame rate of the GPU. Unlike other solutions, its unrestricted refresh rate supports from zero Hertz up to the maximum supported by the monitor panel—so you can count on exceptional performance in every game. GAMING OSD APP ADVANTAGES
With the Gaming OSD (on screen display) app it is very easy to setup your gaming monitor. You don't need use the buttons on the monitor and go through all the menu's, just use your Keyboard and Mouse to configurate your monitor. The app even gives you hotkey options so you can switch settings between different games in a ease.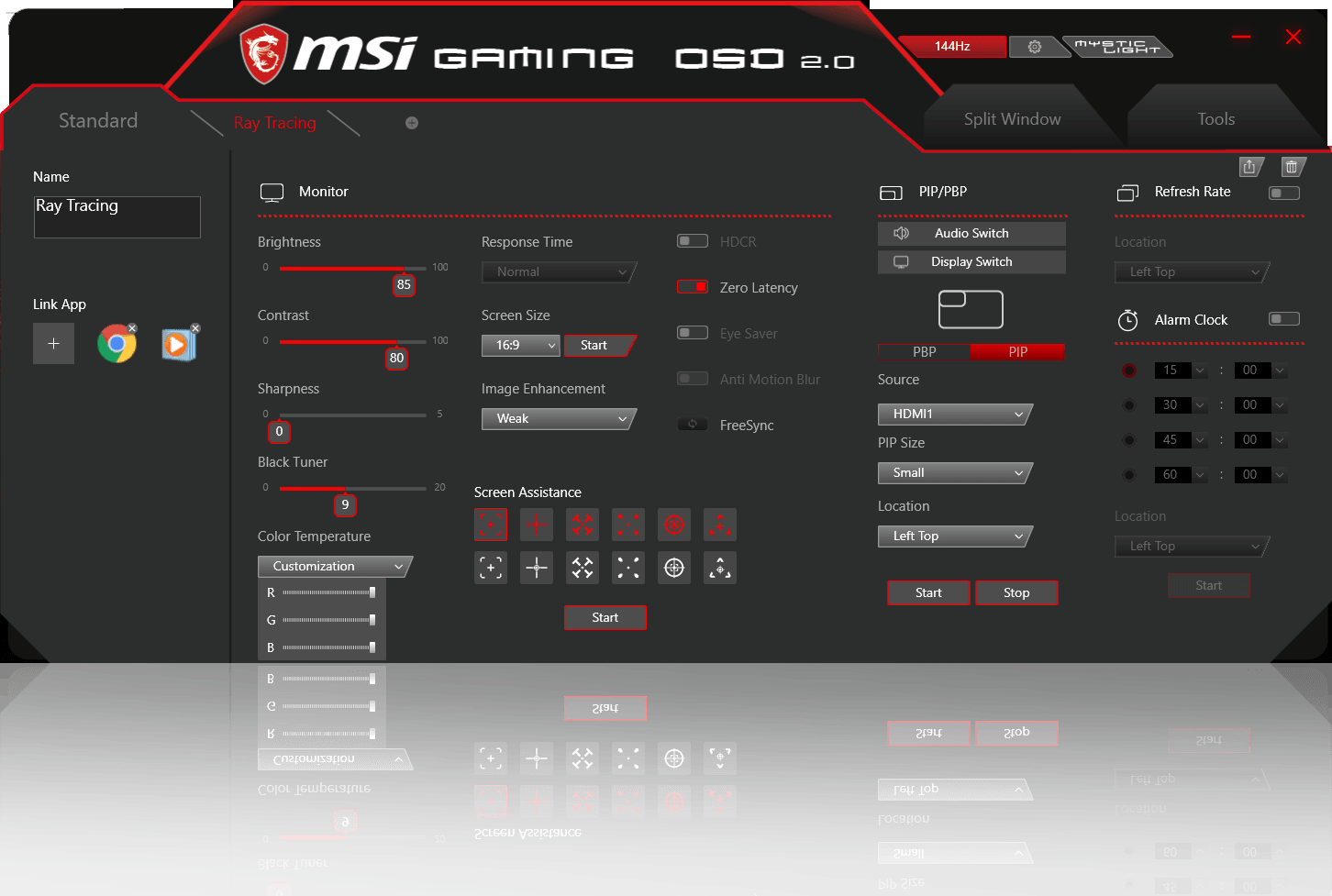 HIGH PERFORMANCE FOR MAXIMUM PRECISION
Compete like a pro. The Optix MAG251RX is equipped' with a 240hz refresh rate and 1ms response time panel, energizing your gameplay with buttery smooth visuals and no latency to ensure your victory.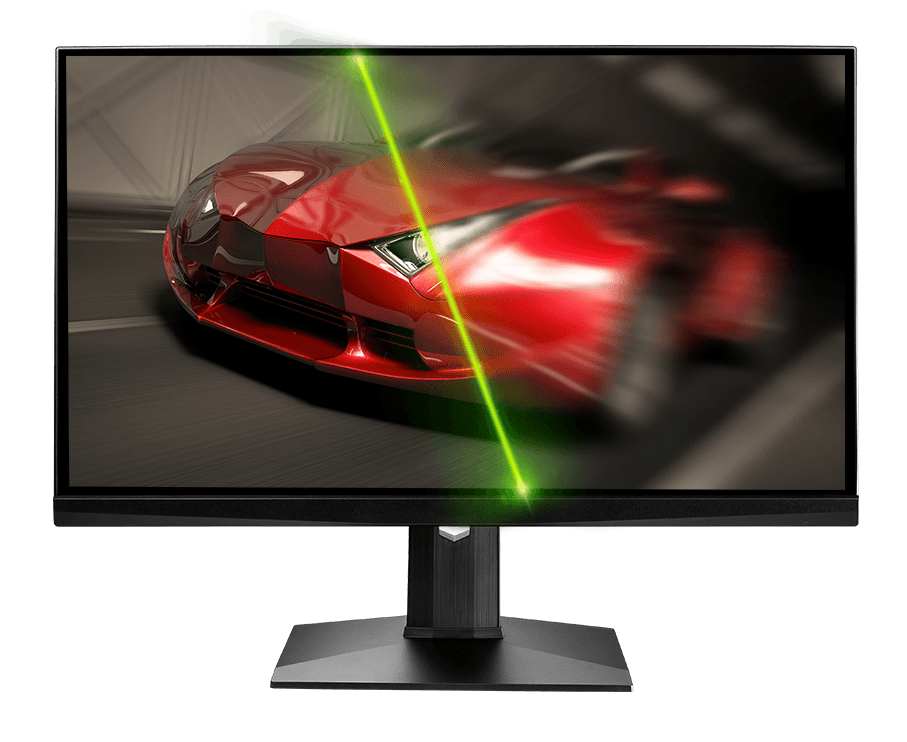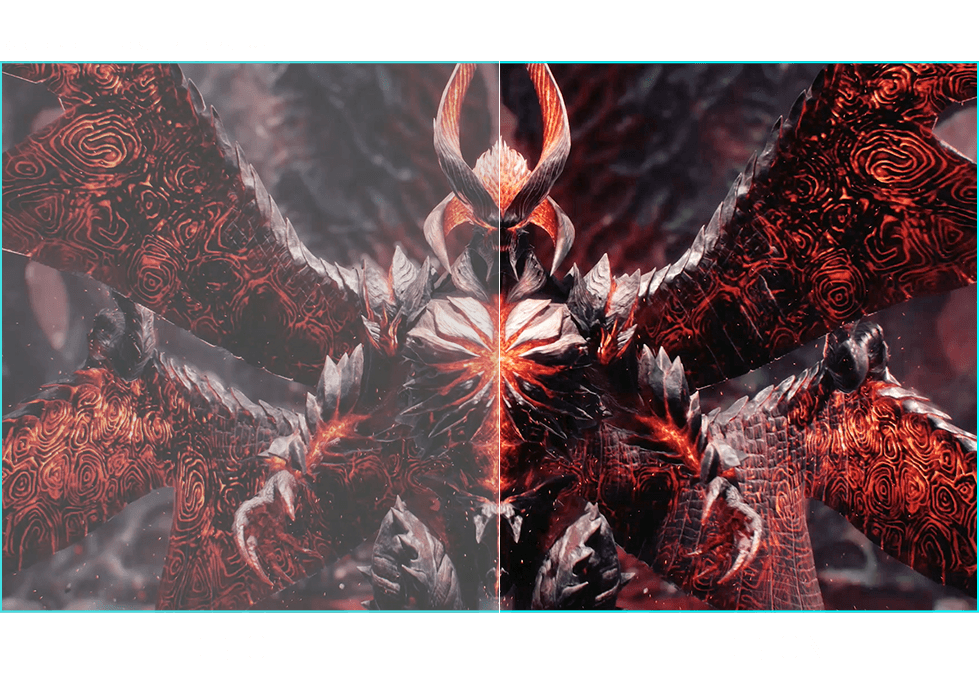 THE MOST VIVID DISPLAY
The Optix MAG251RX gaming monitor is equipped with HDR technology which produces images with more details, a wider range of color, and appears more similar to what is seen by the human eye when compared to traditional monitors.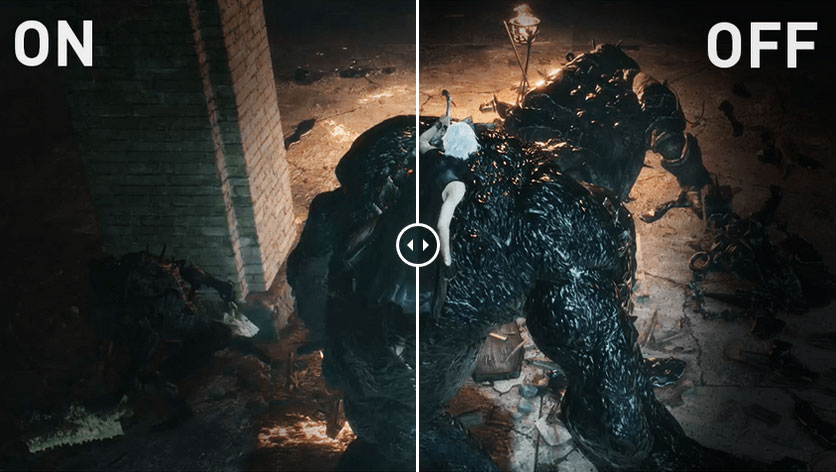 NIGHT VISION ENGAGED
Whether your entire screen is dark, or just a few portions have heavy shadows. Let the world's first smart black tuner brighten your day by bringing out the fine details in dark areas.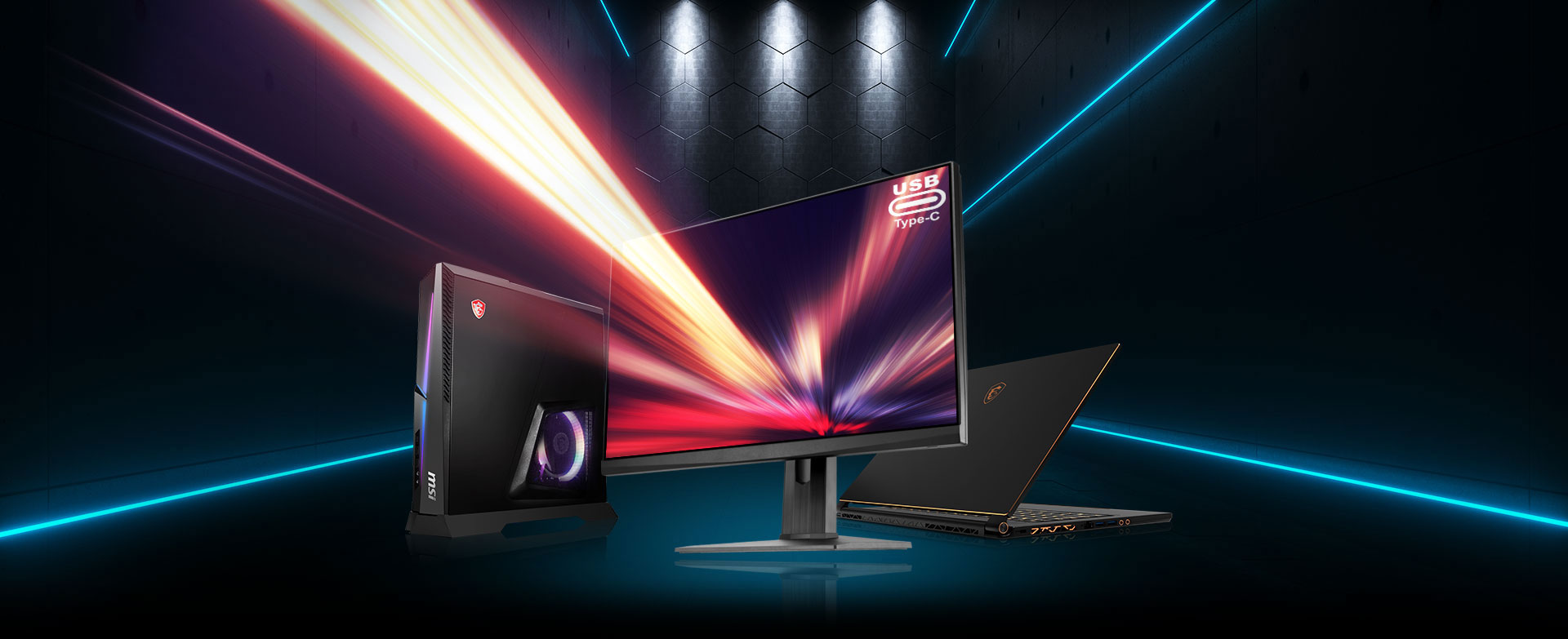 CONNECT WITH TYPE-C
Easily connect your laptop or PC to the MSI Optix MAG251RX display via type-C port, or charge your devices with power up to 15W.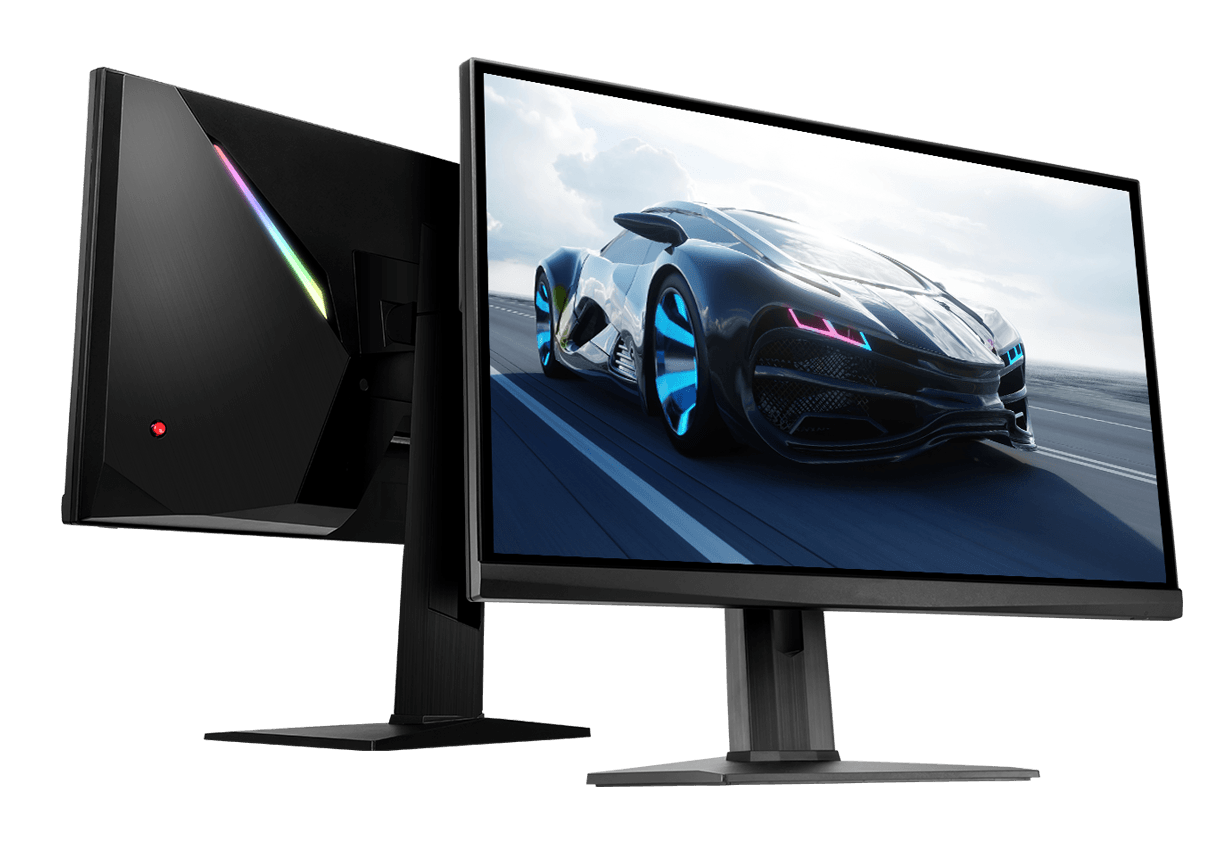 PERSONALIZE YOUR GAMING RIG
With MSI Mystic Light, the Optix MAG series gaming monitor provides a soft ambient light that can be easily synced with any other Mystic Light enabled product. Customize from any color on the palette using your smartphone or the Mystic Light App to create the perfect look for your system.

FROM EDGE TO EDGE
With a super narrow bezel, enjoy the best immersion possible in the latest games with a multi-monitor 180 degree setup. Enjoy better continuity between screens while playing games, working, or general computing.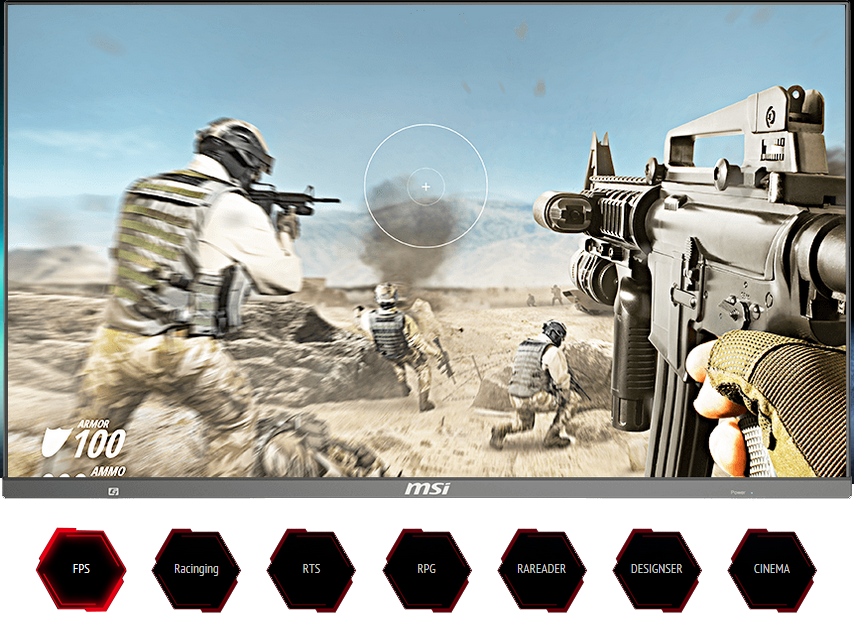 GAMING MODE
Fit your gaming style
MSI gaming monitors offers several game modes for gamers to choose from. Gamers can choose the mode based on the style of the game to experience the best visual effects.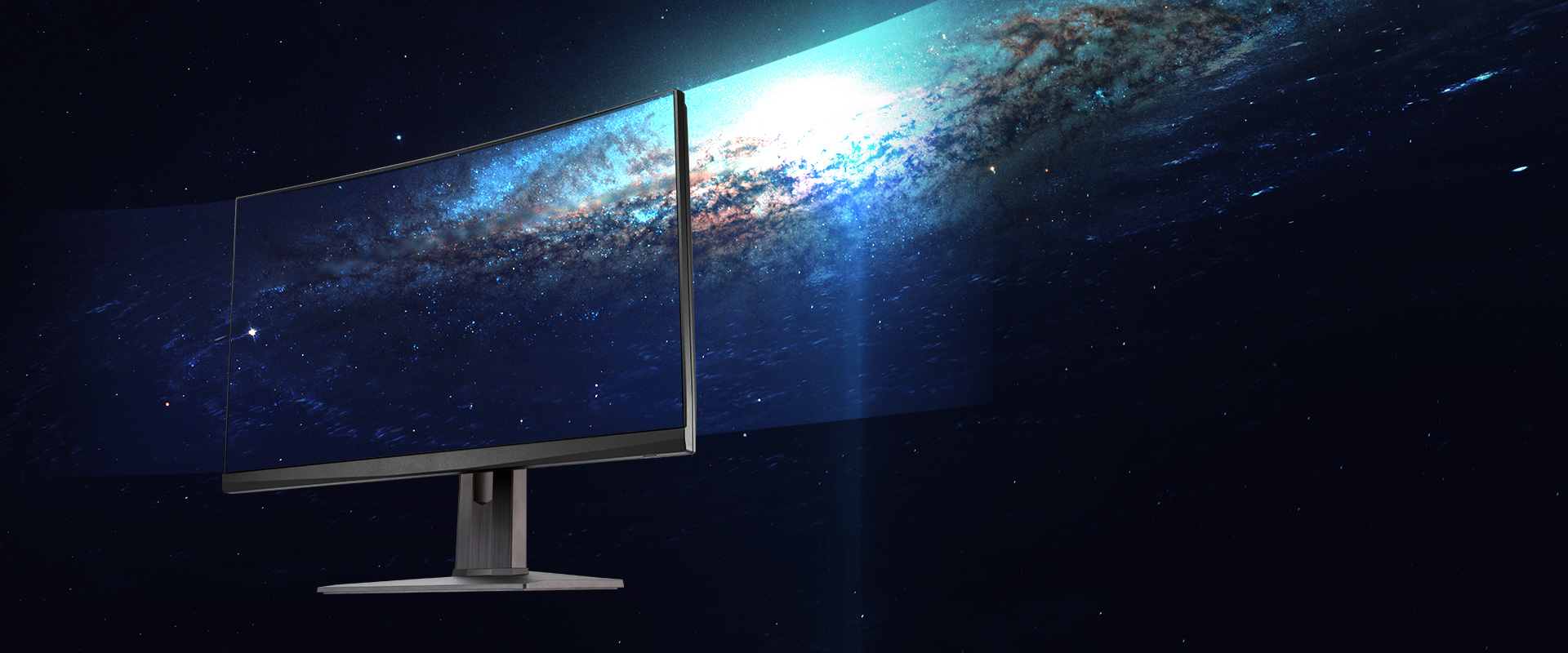 178 DEGREES OF WIDE VIEWING ANGLE
By having a large viewing angle, MSI gaming monitors has more leeway for placing your monitor in your setup without giving up the optimal viewing experience. Colors and details will stay sharp at more angles compared to other monitors with less viewing angles.

ANTI-FLICKER TECHNOLOGY
Generic monitor displays normally have a flicker-rate of about 200-times per second, which is unnoticeable to the naked eye, but can cause fatigue over time. MSI Anti-Flicker technology provides a very comfortable viewing experience by reducing the amount of flicker.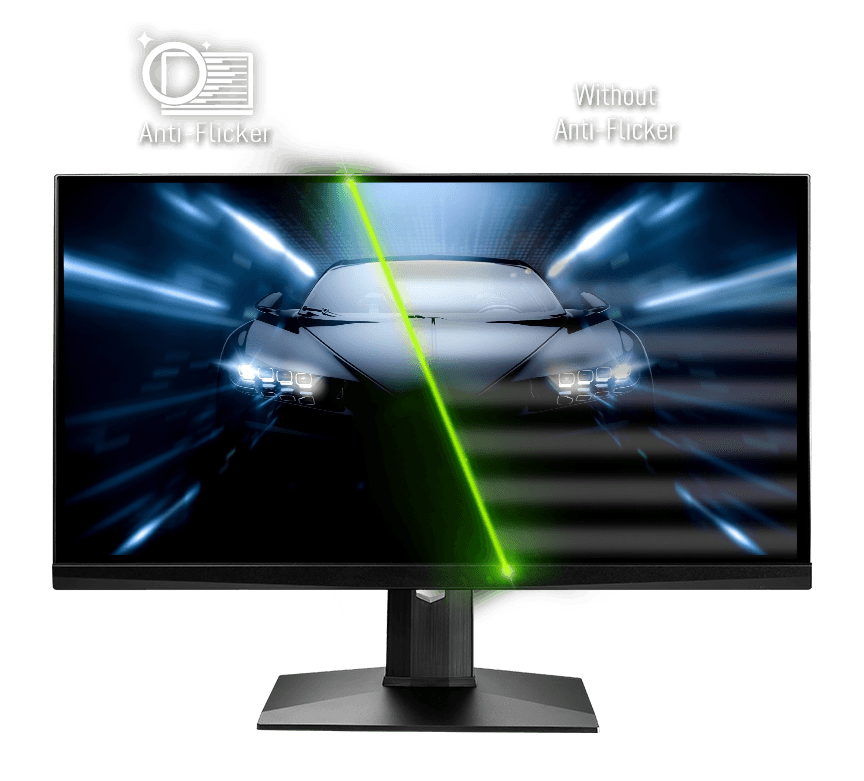 ---
We Also Recommend
---